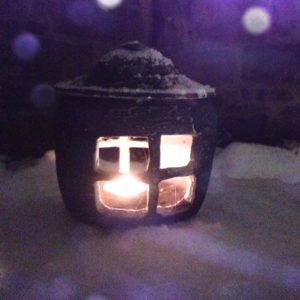 Did anyone tell you?
Did anyone tell you that it ebbs and flows, it changes, it grows, it can be colorful or it can be gray.
Did anyone tell you?
It's the tiny moments that count. This is where your life actually is… Happening. Magic is there. In the seconds, the moments, in the sights, smells, sounds and feelings. Notice them for those are the ones that count.
Did anyone tell you?
There was a dark green Volvo that passed today with a mattress tied to the roof with plastic wrap flowing and flapping in the breeze. There was sunlight glistening across the plastic as it rolled over the crunchy salted tarmac. Only a few days left until the Christmas hustle and bustle of the stores reaches it's crescendo. Then all the world will stay atop on the peak for a few days before traveling back down again after New Year's.
Did anyone tell you? I don't make pottery. ….Pottery makes me.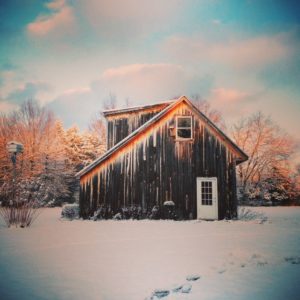 Did anyone tell you?
What there has been… the studio… just posing looking pretty. …several loaves of banana bread and more to come. ….a boy and a girl turning nine with sweet smells rising out of the oven. ….snow sparkles and ideas swirling through the air like beautiful glittery snowflakes. ….steam from many cups of tea rising up and disappearing ….the sound of tires crunching on ice as the kids come home. ….moments of catching little singing voices. ….cooking, baking, gifting and wrapping, card making, stories and remembering.
Did anyone tell you? Exactly that.