This past year we had a bumpy time. To start with, we almost moved to California for mister's job. That really put the kibosh on my work in the studio.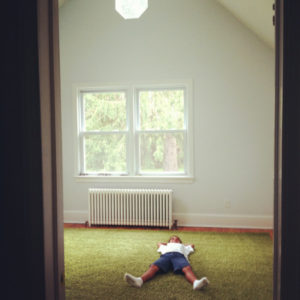 Moving a bunch of new ceramic work across the country just didn't make sense. Once that was put to bed and almost half the year was over, we knew it was time to make another transition around our home that we could no longer put off. My wonderful children had been sharing a room since they came home from Nepal five years ago, hard to believe, but their seventh birthday was just around the corner and it couldn't go on much longer. We spent the end of 2011 transforming the house to accommodate separate rooms for Shanti and Sandeep. What a slide puzzle that was! It was like we had moved but not to a new house. Practically every room in the house was affected.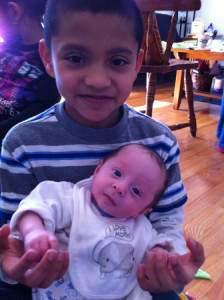 Around this time we got the very exciting new that my sister was pregnant with triplets! We were all quite shocked as she conceived them naturally. My mother is an identical twin; so we always knew there was chance for twins in the family but none of us ever thought about the possibility of triplets. She went into the hospital in late September and didn't come out until mid December – and that was just the pregnancy!
Needless to say, with all these distractions, I was having trouble getting any art work completed. I thought that the entire year was going to be lost until the universe bestowed a gift to me – The Sketchbook Project. This project gave me an opportunity to gather some great new inspiration for a new series of work I've embarked on this year as well as gave me time to be with my family.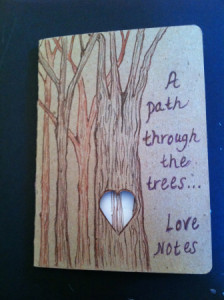 The Sketchbook Project is a constantly evolving library of artists' sketchbooks from across the globe. Thousands of sketchbooks will be exhibited at art spaces and the really exciting part is, if you want to catch it in person you will be able to. The sketchbooks will be making a tour of 14 cities in the US, hopefully coming to a town near you. After the tour, my book will join the collection at the Brooklyn Art Library and be made available to the public seven days a week.
So all in all, this past year has been a true whirlwind! From the inspiration I have collected while creating my sketchbook I am now starting a new series of work called "Love Notes". I look forward to sharing new pieces in ceramics as well as multi-media pieces. Although I didn't get as much accomplished as I would have liked I am really excited about what's been cooking in my creative oven and I can't wait to share it with you!