Good question, and what hell didn't happen! I have been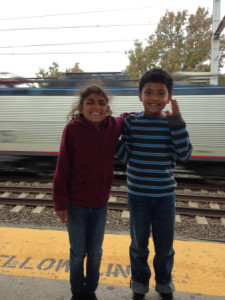 on some ride lately. I feel I have been riding a bullet train lately and it's going so fast that am being compressed back into my seat. Of course I look great because my skin is being pulled back by the speed of the train so there is that. LOL!
Ok now seriously, I have literally had so much going on I barely know where to turn. And if I stop and think too hard I am sure I'll give myself a good Halloween scare. We are still a week away from it and yet my schedule since the end of August has felt more like I am in that frenzied time between Thanksgiving and New Year's than the early days of fall before Halloween. Nevertheless it's all been fabulous stuff that's been keeping me so busy and I am really happy about it all.
And I must confess though that I've been super frustrated because I haven't posted in such a long time and I did sit down and start writing several times. But since, the trains been moving so fast I have not been able to finish any of those posts. So here I am again with a new start and determined to escort the negative heckling critic out of the building and just get it all down here for you all.
So what the hell has been keeping me so busy?? First off I have been busy busy busy creating in the studio! As most of you have read back in August, Lalitha and I launched our Tea from Two project. So while I have been busy working on "Tea From Two" (more about that at a later date), I have also had to attend to some other exciting stuff as well that has long been on my agenda.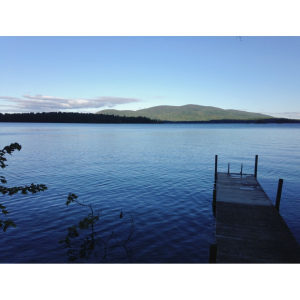 Back in mid-September I packed up all my things and headed up to New Hampshire to Squam Lake and the Squam Art Fair, part of the events of the Taproot Gathering at Squam. What a pleasure to enjoy the beauty, serenity and love that accompanies this special place. I got to see familiar faces and take a moment by the lake as well as experience the hustle, bustle and joy of the art fair, selling my work along side many other artists who were there, including my friend Collen Attara who I got to know at Squam last fall. It was wonderful to see her as well as so many others. If you have a chance you should check out some of the great projects she is involved in.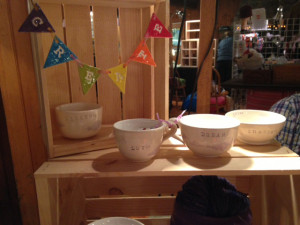 Once I recovered from that hectic weekend, I dove headlong into preparation for an art retreat that I hosted at my studio which was just as equally exciting!! This past weekend was an experiment of sorts, as I have been toying with the idea of doing it for some time. It was a very small group. We did some mixed media painting, ceramic arts, as well as some story telling. We also did a group mixed media painting, round-robin style while working on our own pieces. In addition, I had prepared some bisque-fired bowls for each of us to decorate. It was interesting to do such completely different processes back to back with wonderful stories and conversations scattered throughout.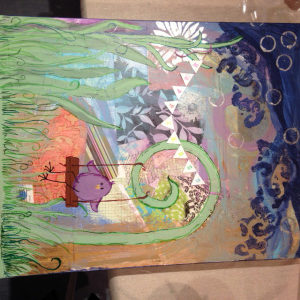 I have to say It was a fantastic weekend! It was wonderful to share in creating together and learning new things from each other. I think it went splendidly and I felt that everyone left very inspired, relaxed and renewed. The feed back I have gotten thus far was also extremely postive so I think there will be another one here in the not to distant future.
In the in-between spaces of all that I also somehow squeezed in the time to take a few wonderful online classes. One in particular, especially added sparkles to my days from mid-September into the first few weeks of October. I am always busy working on being in the present moment and more mindful. This course, 28 Moments, given by michelle gd, was perfect for just that. Amid the crazy hustle and bustle that was going on I had this course to look forward to daily. I would HIGHLY recommend it and thoroughly enjoyed my experience. It really helped me to stay connected with the little moments of my life in a creative and thoughtful way. I can't say enough about michelle! She is not only wonderful, warm and supportive but also inspiring! If you are looking to start mindfulness and being in the present moment then you should consider signing up for her next go round. You won't be disappointed.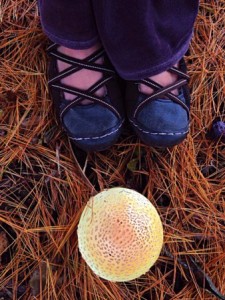 And as if that wasn't enough, I have also been quietly putting together an online store. For several years now I have had many requests from people outside my local area who have interest in my artwork and would like a way to be able to purchase it without a trip to my gallery. Hence an online shop seems like the next logical step. I am moving full steam ahead and have been putting a lot of energy into really making this a reality. I feel very close to having enough work (fingers crossed) made to start and open a shop. I of course I will still have my studio and gallery space available but this will open my work up to be available to a wide audience, which I'm quite excited about.
Aside from all that we finally made the decision to enroll our kids in the local Waldorf school. It's been wonderful to see the transformation my kids have made since starting there this school year. It's a wonderful community and it's been such a positive experience for us all. I knew their previous school (our local public school) was not the right fit for any of us but it took a full year of exploration including seriously entertaining the idea of a move before we finally concluded that sending them to Waldorf was best. So there has been a lot of change going on in our everyday lives along with me throwing myself into work no-holds-barred.
So now you know what the hell happened. I didn't drop off the face of the earth, I just got a little tied up in this messy life of mine that am so thankful for. Being fully present in it is super important to me and I am accepting that I am not capable of doing it all and every now and again I ride the bullet train.